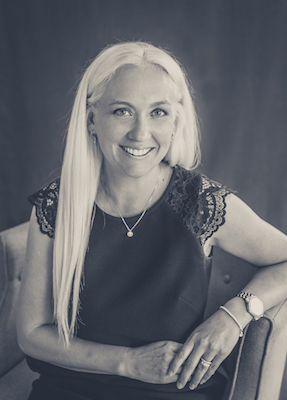 Heather J Keller
"To Be Successful… Challenge Yourself to Do Things Outside of Your Comfort Zone or Else You Will Never Move Forward and Have the Chance to Succeed."
Born and raised in Southwest Lower Michigan, Heather made the decision in 2006 to take action, "make herself feel uncomfortable", and moved to Chicago where she landed a job as licensed Mortgage Banker at a large, downtown mortgage bank. That decision turned out to be the best one she ever made. She met her husband Chris while working together at the bank, and they both saw the coming wave of Short Sales, so they founded a Real Estate Investment Company built around just Short Sales. Being at the forefront of the Short Sale boom, Heather has gained valuable experience in growing with the banks as they change policy, and Short Sales became the dominant transaction in Real Estate.
Whether it is buying or selling, a regular sale or a distressed sale, Heather has a genuine, true passion for Real Estate. Although, it can be challenging and demanding at times, she loves a challenge, problem solving, and her background as a Mortgage Banker gives her an advantage over many others in her field. Her driving force and motivation is to stay committed to the process for her clients, especially families facing Foreclosure, who have entrusted her to get the deal done and able to move on to the next chapter in their lives.
Heather resides in Elgin with her Husband, Chris and two Sons, Brixen and Coulston. She treasures quality family time and the "little things" in life. Spending time at their cottage in Harbor Country each Summer and trying to stay off her phone and iPad researching Short Sales and the market.
In the world of Real Estate there is never a "regular work week" or the norm. Every day brings a new challenge. It isn't "work." It is the love for people, the art and challenge of negotiating and the feeling of accomplishment when it closes. For the families who are facing Foreclosure to see the relief on the faces, the smiles during difficult financial and personal times for these people. Or, for the Sellers who are selling their current home to move into a bigger home due to a growing family. Whatever the situation may be… It is very rewarding!
"It is my goal and personal mission to assist as many families and clients as I can to avoid a Foreclosure through a Short Sale," says Heather. She has mastered her craft, and enjoys doing something not many can lay claim to. If you or anyone you know is facing Foreclosure, be sure to call Heather to get all your questions answered and know specifically how your Lender works during the Short Sale process.
In the end, after weeks, sometimes months of hard work, the most gratifying part of the Short Sale is after the closing when the families, who Heather assisted in avoiding Foreclosure, say "Thank You." It is a small gesture, a sincere one, and a great feeling of accomplishment and that she made a difference. All those stressful days and nights of the Short Sale make it all worth it in the end. "It is the 'little things' in life that truly matter," says Heather.